CEO MESSAGE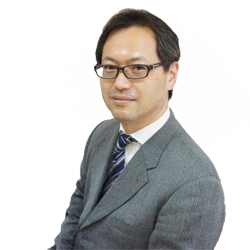 We are located in Nihonbashi. NIhonbashi is historically the starting point of all the major routes heading to all over Japan, such as Tokai-do("do" means a route in Japanese), Nakasen-do, Koshu-kaido("kaido" is also means a route), Oshu-kaido and Nikko-kaido.
We founded BY International Patent & Trademark Firm with the thought that we wanted to pave the road leading to all over Japan from all over the world with our clients from this old town, Nihonbashi.
Needless to say, the intellectual property rights is the important assets not only domestically but also internationally.

We consider it the most important that high-quality service at a reasonable cost. Therefore, oue of our motto is "providing higher quality job than expected".
We also consider it important that the job should be effective and simple as much as possible especially in international transaction. Therefore, another motto is "be effective and simple".


Specialized field
Dispute over patent, design and trademark in Japan, Research on infringement and invalidation, Prosecution in Japan, Technology consulting, International intellectual property issues
Career
Worked in TORAY Industries, Inc.
Patent Firm in Japan
 Prosecution for the intellectual property in Japan and abroad, Patent invalidity appeal, Trademark invalidity appeal, Patent infringing litigation
BY International Patent & Trademark Firm, CEO
BY International Patent & Trademark Firm
URL: http://www.by-patent.com/english/
7th floor, Kyodo Building Shin Honcho, 2-3-15 Nihonbashi Honcho, Chuo-ku, Tokyo 103-0023 Japan
TEL.+81-3-3527-9704
FAX.+81-3-3527-9705
---